Rowing Solo Across The Atlantic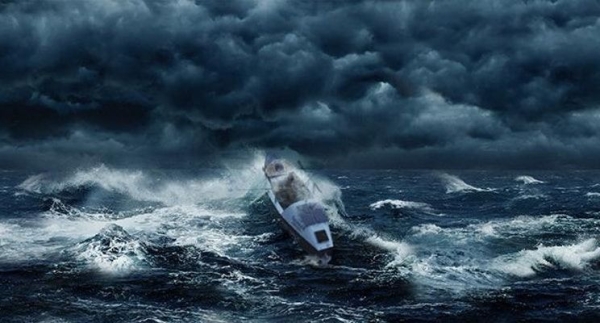 Rowing Solo Across The Atlantic and your working environment have similar challenges! 
In December 2022 I will be looking to take on the world's toughest challenge that is to row the Atlantic Ocean Solo a journey of 3,000 nautical miles taking up to 90 days.
In today's Covid19 business world, you will face uncertainty and challenges and consequently you are prone to impaired performance. Whether in life, business or a fierce mid-Atlantic storm, resilience enables us to deal with stress and overcome adversity.
Personal resilience is the ability to cope with adversity: are you able to rebound back to high performance levels after a struggle? Performing in an extreme environment is not the same as you perform in a normal setting due to heightened stress. Stress makes solving complex tasks difficult, leads to negative emotions, such as fear, which leads to impairment of personal performance and strains on your personal & work life relationships.
Although a 3,000 nautical mile solo race across the most dangerous Ocean in the world featuring mountainous seas and torrential rain may seem a world away from your workplace stresses, there are lessons to be learned from this extreme example. If you are navigating the challenges of your working world or at home, here is some advice for you: 
Get into a routine. Set a familiar pattern of working, after rowing at home for 155 days it helped me build my results each day I could see a marginal improvement on my performance. Knowing what I had to achieve each day gave me the confidence to get the job done. 
Baby steps. Concentrating on the task at hand one baby step at a time – either in the positive sense, knowing that I would be fitter both mentally & physically at the end of my at home rowing program, or the more negative sense (that there is no other way to reach my goal) .
Take a timeout. Removing yourself from the situation for a time can help you to recharge and cope with stress. It's so vitally important to take a timeout whether in a stressful working environment or out on the high seas. You need time to recharge both your mental & physical batteries.
Surround yourself with loving caring people. By ensuring that you have the right people around you will enable you to cope, so you don't feel overwhelmed when time gets tough both mentally & physically. Although I am rowing the Atlantic single handedly I have a huge team of people within my support team and at home too.  
Ask for help when needed. When you need support in times of trouble it's vital that you reach out and ask the help of others. You will find that people are only too willing to help you & give you the support to get back on your feet to help you achieve your next goal. 
Resilience is similarly key in today's dynamic and challenging COVID19 world of work, which continuously throws new challenges at us. Working on ways to improve your personal resilience is therefore very important at home and play. 
7 September 2020